Living Well – Why should you choose an Endless Pools Fitness System?
Vol. 7, Wed., Aug 7, 2019
Bringing you the latest happenings in the aquatic fitness world, tips & tricks, and the best ways to live well!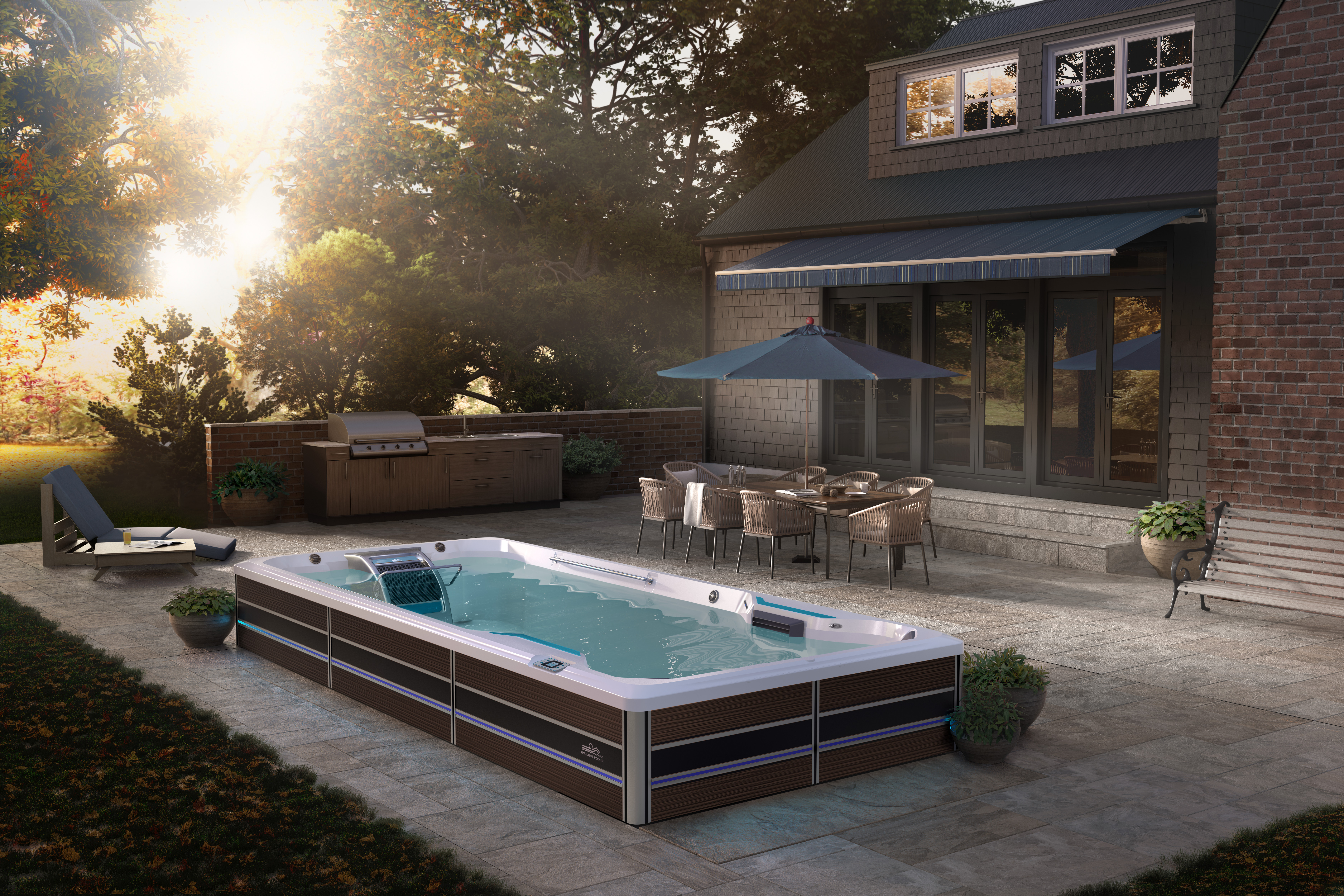 Making an investment in a fitness system for your backyard is an important decision for your health, fitness, family & overall well being. It can be very confusing with all the brands out there to find what is best choice and why. Let's take a few moments to find what sets us apart from the competition.
In 1998, remembering his father's stories about swimming in irrigation canals in Arizona, James Murdock wanted to find a way to replicate that experience. He developed the same swim-in-place experience in a modular pool on the pool deck at Columbia University. More than 30 years later, we are still leading the industry in innovation. After partnering with Watkins Wellness in 2015, we changed the idea of a fitness system being more than just about function, it is also about having a beautiful feature in your backyard. DesignWorks BMW attention to detail and innovative design are both functional and cosmetically pleasing. Strength and quality in a 14-gauge steel frame and ABS base pan combined with Tri Thermic Insulation Barrier make it energy efficient unit that meets the APSP 14 National Standard and the California Energy Commission (CEC). 
The Endless Pools® Swim Machine is a custom-made, hydraulically powered propulsion system that creates a laminar current of up to 5,000 gallons per minute (GPM) that is wider than your body and deeper than your stroke. Multiple conditioning grills smooth and redirect the water, resulting in a swim current that is free of turbulence. Even at full power, it feels like swimming in open water.
Superior quality & exclusive technology will provide you with the most natural swim experience, and even options to run, row, and cycle! Our showroom allows you to test the Endless Pools Fitness System with the FastLane system, the SwimCross System and the RecSport to experience the difference! We welcome & certainly encourage anyone to come give them try to understand the benefits of backyard fitness & fun, hands on!
---

E-Series Fitness Systems


Impeccable design meets spacious wellness.
There is nothing like the feeling you get after a rigorous workout. Your heart pumps, your muscles are stimulated, and your mind feels clear. This is the beauty of having your Endless Pools® Fitness System just steps away from your backdoor, where you can swim, run, cycle, exercise & relax in the privacy and convenience of your backyard. Featuring the innovative Endless Pools Swim Machine and optional treadmill for a variety of low-impact fitness options.
The Endless Pools hydraulically powered underwater treadmill offers low-impact running and walking options for all the cardiovascular benefits of exertion without the negative side effects often felt with land-based exercise. The swim current is free of turbulence and air. Even at full power, it feels like swimming in open water.
---
X-Series SwimCross™
Wellness that fits your life.
Nothing is more refreshing or rejuvenating than a swim or an aquatic workout in the privacy and convenience of your own home. Endless Pools®, the makers of SwimCross™ Exercise Systems, introduces the X-Series.
Purposely designed for any level of user to attain a complete body workout.
Let's put wellness into your daily routine.
---


RecSport™ Recreation System
Fitness isn't always physical
Taking care of your well-being isn't just about physical fitness. It's about family time, ME time, relaxation and play time. 
Whether it's splashing with the kids, relaxing against the soothing hydromassage jets, or enjoying a low-impact workout, it's all possible – at home – it's all possible at an affordable price with the RecSport.
---
We have all 3 lines filled and ready to test swim right here in our showroom. Stop in and try all the accessories and build your ultimate Endless Pools Fitness System. Let us help you make your backyard a place for fun & fitness!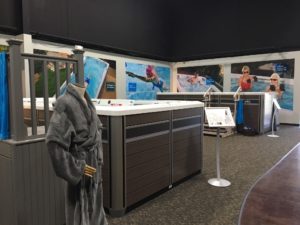 ---
What are the Benefits of Aquatic Fitness?
● Low risk of injury ●Whole body conditioning ● Low-impact exercise ● Improve blood pressure  ● Reduce stress ● Burn calories ● Natural resistance of water ● Increase range of motion  ● Various exercise options ● Shorter recovery time ● just to name a few…
---