Meet our Staff
---
 Nanette Fredericks
HotSpring has been my passion for 31 years. I have raised 3 children and they are all in the business as well. Recently married to John Wehrle from Stumpy's Yamaha in Neptune NJ. Living a healthy lifestyle is most important to me. When I'm not selling hot tubs, I love to mountain bike, cook and spend quality time with family and friends.
---
Jack Dennis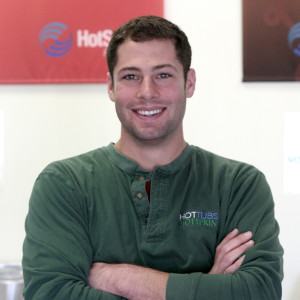 I am 31 years old and have been part of the HotSpring family for my entire life. When I am not working I enjoy sports, golfing, music, cooking and eating food, dogs and watching movies. I was born and raised on LBI, NJ with my older sister and younger brother. I now reside in Red Bank, NJ.
---
Erin Kelly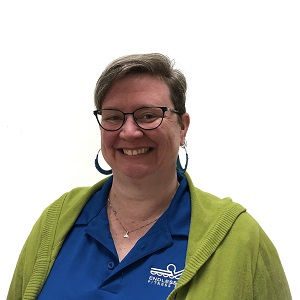 I joined the Hot Tubs by HotSpring family in 2014 – not knowing much about hot tubs when I started, but now I am in love with the health benefits and fun that hot tubbing provides. I am a Monmouth County resident for 20+ years and love living in New Jersey – a place full of history and innovation all in one tiny state. When I'm not working, I am with my family in our 160-year-old house with our menagerie of dogs, cats and chickens.
---
Shawn Hannon
I joined the HotSpring Family in 2018. Kings College Alumni with a bachelor of arts in History. Began Lifeguarding at the age of 16 and now work at Ship Bottom Beach Patrol every summer. I have always been drawn to the ocean & love surfing, swimming, paddling and rowing ever since I was a young. Philly Marathon finisher! I began selling the most amazing wellness product I have ever been involved with, HotSpring Hot Tubs & Endless Pools Fitness Systems. We have the most amazing staff filled with energy and excitement and can't wait to see what the future holds with the team!
---
Kyle Slate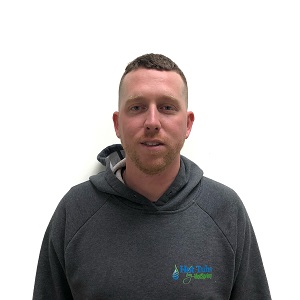 I started working for Hot Tubs by HotSpring in August 2017. Born an raised in Sea Bright, I've spent all of my life in Monmouth County. I grew up an athlete that with success in baseball and swimming. I spent 3 years playing professional baseball. I became a father in Nov 2018, and it has been nothing short of a dream come true. In my spare time, I enjoy spending time with my family, coaching baseball, and traveling. I look forward to helping our customers with any/all needs to make their hot tubbing experience one to remember!
---