My #30SoaksIn30Days Experience – Marika
Vol 3. Wed., April 3, 2019
Bringing you the latest happenings in the hot tub world, tips & tricks, and the hottest news, up to 104 degrees!
Why did I set out to take on this challenge?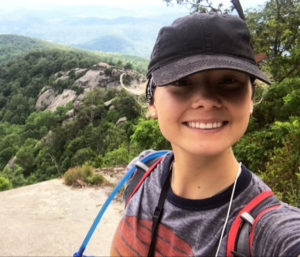 At Hot Tubs by HotSpring, we really get into our work here, literally. Ask any of us here and we'll tell you how much we absolutely love what we do & why. We have the opportunity every day to help improve the lives of friends, family members, and complete strangers who are meeting us for the first time. We have all created some really strong relationships with several of our customers & feel so much joy when they come back to us to thank us for helping them improve their lives.
So, why did I take on the #30SoaksIn30Days challenge? Well, after going away to school for 2 years (sadly, away from hot tubs), to say I NEEDED a hot tub to relax was a serious understatement. Not only did I need it for my physical and mental wellbeing, I also needed to remind myself what is I do for a living. We don't just sell hot tubs here, we provide products that benefit the lives of humans in so many ways! What could I do to bring myself back to understanding this? The answer was so easy, I needed to practice what I preach & immerse myself back into making hot tubbing part of my routine.
I rediscovered what it was like to find time, even just 15 minutes, to fully relax (and I mean FULLY relax my mind & body together) and I couldn't be happier. So often, we spend our days with our minds filled with everyday life, sometimes we forget what its like to empty our mind & instead, live mindful.
The Details
How I incorporated soaking into my routine
5 days a week I would take 15-30 minutes out of my day either in the morning, afternoon, or night to put aside all the distractions in my daily life and focus on ME. This means turning off my phone, putting the thoughts of working on hold, and letting go of anything that was bringing me stress or anxiety.
Sometimes, this isn't an easy task, however, practice makes perfect!
One of the days, I even used a guided meditation for 25 minutes through the sound system in the hot tub with all the jets off just to help myself fully relax and connect with myself. I highly recommend trying this if you're not used to meditation. After this session, I felt so calm inside and my head even remained clear for hours after hot tubbing. It was an incredibly freeing feeling.
Time of Day vs. Experience
Believe it or not, the time of day you hot tub plays a huge role in the overall experience you have during that soak.
Morning Soaks: This really helped start my day with a sense of peace within my mind and body. I felt ready to handle anything and ready to make clear decisions, which sometimes I struggle with. Also, I felt the hot tub really helped wake me up in a more gentle way allowing me to enjoy waking up in the morning!
Afternoon Soaks: I'm the type of person who's always complaining "it's so cold!". Usually, if I decided to soak at this time, its because I couldn't get the winter chill out of my bones and I needed to warm up! It was the absolute BEST feeling going from being chilly to 101 degree water (my perfect temperature). I felt my body thaw out from the freezing cold winter days and it would last me until the end of the day!
Night Soaks: This ended up being my favorite time to soak for a few reasons. After a full day of work, we all know our minds can be buzzing with unfinished tasks, appointments for the next day, and maybe even replaying a mistake in our mind over and over! Getting into the hot tub at the end of our busiest days was the best way for me to calm my racing thoughts, decrease my anxieties and daily stressors.
I can honestly say, hot tubbing has really helped me through busy weekends where my head is spinning. I'm able to calm down before going home so I can enjoy my night with a clear head instead of letting the stress carry throughout the night and interrupt my sleep. I can physically feel my breath slow down and become more steady, which is something that I have also always struggled with. Hot tubbing has help me overcome this, with some meditation techniques while soaking as well.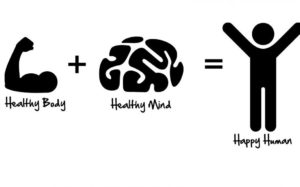 Mental & Physical
There are endless ways hot tubbing can improve your mental health AND physical health.
My experience with hot tubbing was, and has always been, more of a mental experience. However, hot tubbing also really helped me get back into running with less pain. I used to run nearly 5 days a week, however, I stopped because of pain in my knee and the constant shin splints I felt. A lot of people may think the best time to soak is after a long run. Actually, hot tubbing immediately after running may not be the optimal timing. Why?
Fun Fact: Hot tubbing actually increases your blood flow by 120%.
This increases the amount of oxygen that is sent to your muscles, which can help your muscles warm up BEFORE your run! This can allow for a better running experience. Hot tubbing after your run isn't a bad idea, either, just not as beneficial for your body as a pre-run soak. Long story short, I'm back to running 4-5 days a week & feel confident that I'm able to run longer and stronger from my pre-run hot tubbing!
Overall Benefits I've Experienced
Cleaning in the cold weather can be a challenge, here are some tips & tricks to make it easier:
Decreased Anxiety
Clearer Mind
Sharper Concentration
More open in my thoughts
Calmed breathing
Elevated mood
Decreased pain in knee and calf muscles from running
Increased mobility and ability to stretch easier
Thank you for following me along my journey!
I cannot wait to hear about yours!
---
SHARE YOUR STORY!
Is your spa being used religiously every day? What do you use it for? Meditation? Relaxation therapy? Joint aches?
Please share your experience with us! Send us a picture of you & your family! Help us to encourage others of the benefits of using your spa during year round.