Should I keep my hot tub open year-round?
In our opinion YES! 
Often, first time buyers ask us if they should close their hot tub in the winter – and we suggest that they keep it open and experience at least one snow storm with the benefit of a hot tub. Simply shovel a path to your tub & clean off the cover, then shovel your sidewalks and hop right into your warm hot tub after you are done. Your muscles will thank you. Also, there is nothing like sitting nice and cozy in hot water with snow falling around you – you become closer with nature. Soaking in hot water can also help boost your immune system and help you with cold related aches and pains during those long winter months.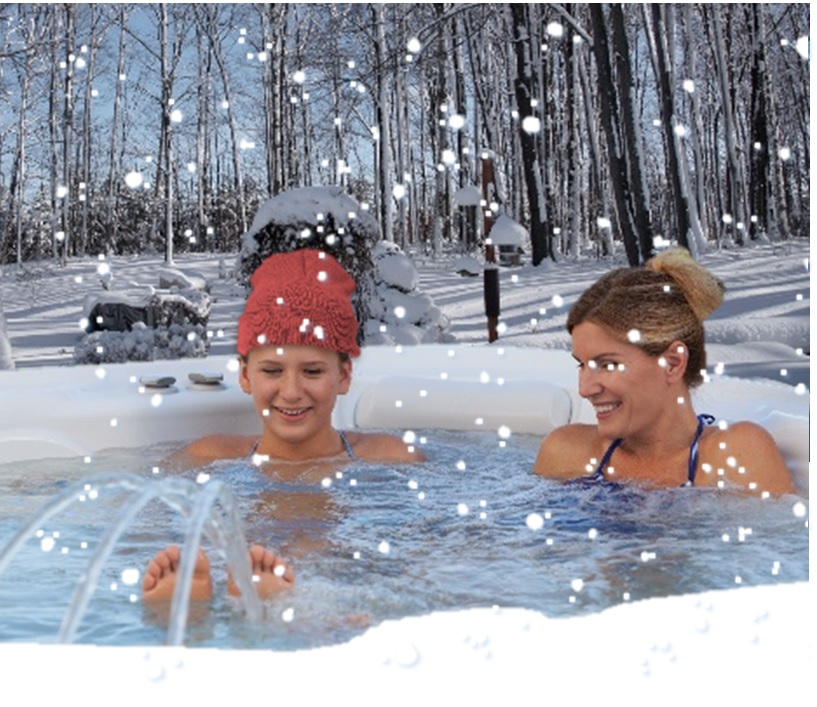 Our hot tubs are designed to work year-round, even in cold temperatures. You don't have to worry about the water freezing because our superior insulation combined with our SilentFlo 5000 circulation pump keep the water flowing through a titanium heater, keeping your ideal temperature year-round. 
You can click right here and see what your energy costs would be: https://goo.gl/g9tUUy 
Spring and Fall are the best times to enjoy your hot tub. Think about it, sitting outside while the cherry tree blooms in a burst of pink petals or the crisp cool air of fall with explosions of red, orange and yellow all around you.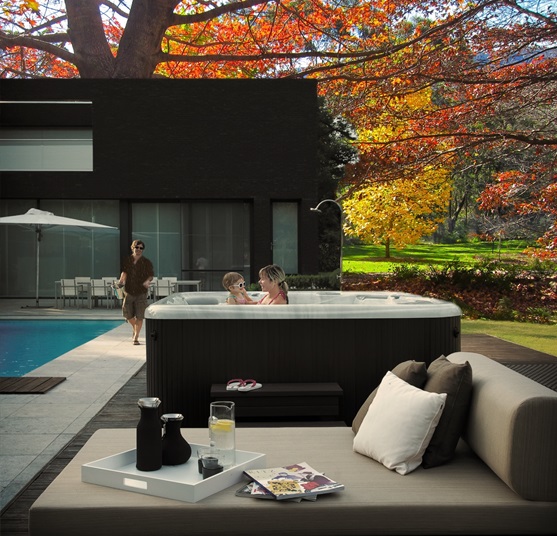 Summertime is a great time to relax after a long day or for entertaining with your friends and family. In addition to the wellness benefits of a HotSpring spa, they a feature in your yard – waterfalls, colored lights and a Bluetooth music system (optional) can turn your hot tub into the centerpiece of your yard.
If you aren't the type that likes to soak in hot water when it's hot out, you can run your tub at a cooler temperature in the summer or even install CoolZone https://goo.gl/DoiEch on your HotSpring to cool your tub and heat it back up quickly. 
There are a lot of ways to make your year-round hot tubbing more enjoyable: 
When you are planning for your hot tub, keep it closer to the house. Nobody wants to run across the entire backyard to get back into the house after a soak. 

 

Keep your watercare supplies nearby. You won't want to run back to the shed to get your chlorine if you need to treat your tub after a soak. Invest in a waterproof storage unit to keep all your supplies handy.
Change your water before it gets too cold out. Nobody really wants to stand in the freezing weather emptying your tub. So, plan ahead and time your dump & refill so that they may fall during some nicer weather.

 

Inspect your tub before the cold weather comes. Is it time for a new cover? Do I need new filters?
Maintain your water chemistry, even if you are not using it as frequently. I

f you are not maintaining your water chemistry, your tub will not be ready for you when you are ready to hop back in.

Also, by monitoring your tub on a weekly basis, you can be saved from extensive repair bills. When you are doing your weekly maintenance, you may notice the water level dropping because of a leak. You want to get that fixed as soon as possible, so that your tub does not empty & shut off – and then freeze (leading to a multitude of problems).

Invest in a towel tree to keep by your spa. Get a cozy robe and slippers that you can slip into after getting out of the warm water.

 
A hot tub will be a great benefit to your lifestyle – for mind, body and spirit – and your home value. Happy hot tubbing.